Accomodations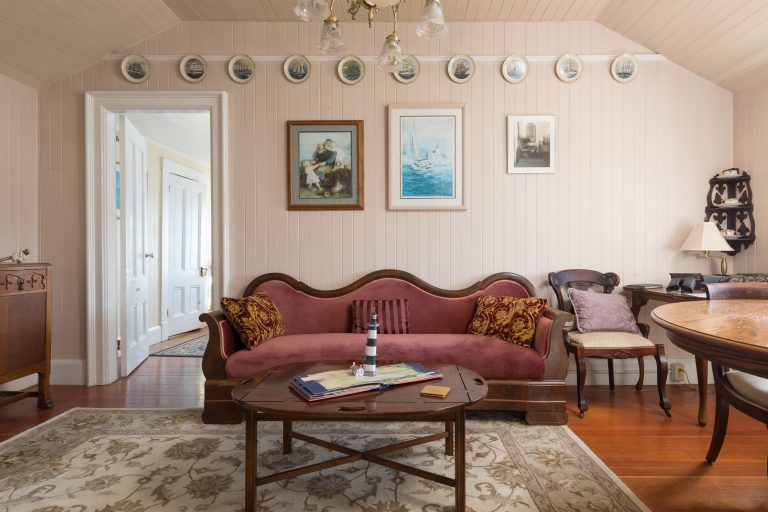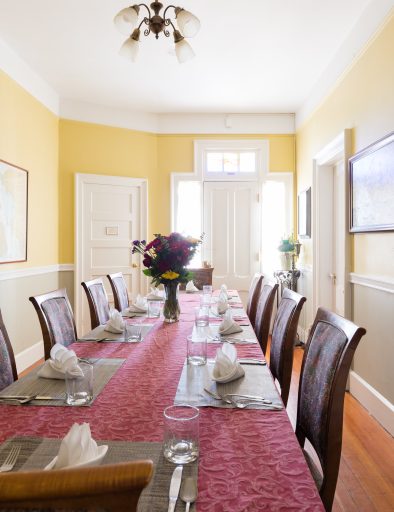 Rooms
Five bedrooms, each with a queen-sized bed, are available on East Brother Island – four of which are located in the historic lighthouse itself.  Each room is named for its unique view and decor.
Walter's Quarters is the smaller, more rustic room located inside the fog signal building. It offers a private getaway from the main quarters. Book Online. Buy A Gift Certificate.
Seasonal, Gourmet Delights
For overnight guests, dinner is served in the dining room at the same hour giving ample time for guests to visit. 
Menus and accompanying wines change seasonally, but some of our gourmet, multi-course meal favorites include Citrus Glazed Rock Cornish Game Hen or beef and salmon Wellington in a puff pastry served with a dill hollandaise sauce.
A full breakfast is served in the dining room each morning at 9:00am. One of our house specialties is our own Lighthouse French Toast Soufflé.
Special Occasions 
You can book the entire island for a day event that also includes overnight stays. We can make any occasion special for you or your group! Call us or send us an email. Learn more.