Lighthouses Are Expensive To Run!
There's a reason why governments were typically the ones who erected and maintained them, they're the only ones who could afford the upkeep!
Proceeds from the operation of the Inn are not enough to do the whole job of preservation and restoration. 
As much of the maintenance of the facilities as possible is done by the volunteer group, the "Wickies."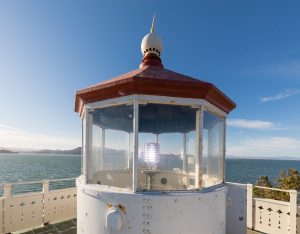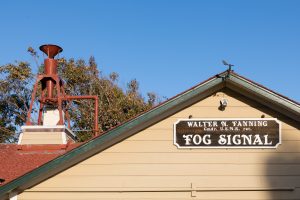 We have needs in every area – and your time, skills, and donations are welcome.
We especially need skilled people in diesel mechanics, construction, electricians, plumbers and donations of parts and equipment.
Tasks include painting, gardening, carpentry, and inventorying; whatever your skills or energy level.
Rest assured, there's a place for you!
To become an EBLS Wickie, register on our website so you'll receive the monthly invite to the work party.
Workdays are usually the second Saturday of the month, weather permitting. Each month, an "eVite" is sent out to all of the registered Wickies via email.  
We have a limited number of available spaces on the workdays, so if you are able to join us, respond to the Evite as quickly as you can. 
When you respond, you'll be able to see whether or not you're on the confirmed list or on a waiting status.
If you're on the confirmed list, and discover later that you can't make it, please go back to the eVite to change your status so that someone else can take that place.
Workdays begin at 0900 with a short boat ride to the Island. We come back ashore by 1600 the same afternoon.
For more information, please complete and submit the form below.
Help Us Build Our Future
Donations
Saving East Brother Light Station and making it accessible to the public to enjoy has been a labor of love. We raise money to preserve, maintain, and keep our inn running. Donate today!
Did you know…
In 1870, the Lighthouse Board requested that a lighthouse and fog signal be established at or near Point San Pablo to guide the many steamers and sailing vessels passing through the strait. On March 3, 1871, Congress appropriated $20,000 for the station.
The keepers of old were nicknamed "Wickies" because of all of the time they spent trimming the wicks of the oil lamp so to keep the light burning strong and bright. While the old oil lamps are now history, the work of the lighthouse remains constant.
Our volunteers are now our most important "Wickies," and we rely on them to keep our Inn accessible.